Together with the December 2021 housing report, the Columbus Association of Realtors published an Annual Report on the Columbus Housing Market.
Here are the highlights of last year's booming market and some insights on what to expect as we go into 2022.
Home Sales Up by 9.1%
In 2021, a total of 36,489 homes closed in Central Ohio. That's 3,058 more than in 2020, which was another record year.
Condos accounted for 13.6% of all sales.
New Listings Highest Since 2010
I was surprised to see that last year, New Listings were 10.9% higher than in 2020. More homes were listed in 2021 than during any year since 2010.
Due to high buyer demand, this did not make a dent in the inventory of active listings, which still stands at 2,121 – close to record lows.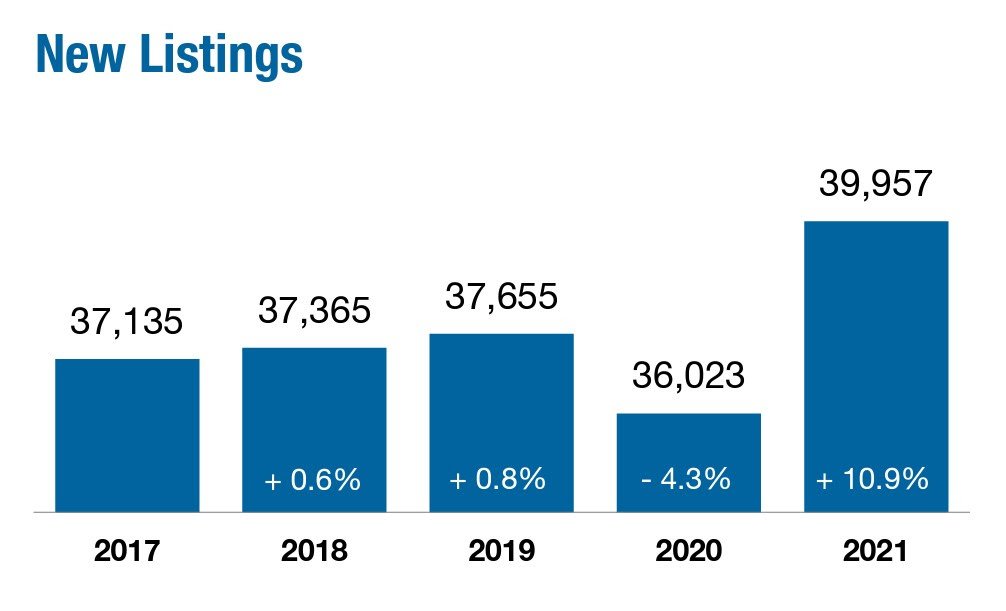 Home Values Increase by Double Digits
The Average Sold Price for 2021 was $297,991. That's 12.1% higher than in 2020.
Single Family home prices were up 12.6% compared to last year, and Condo home prices were up 14.3%.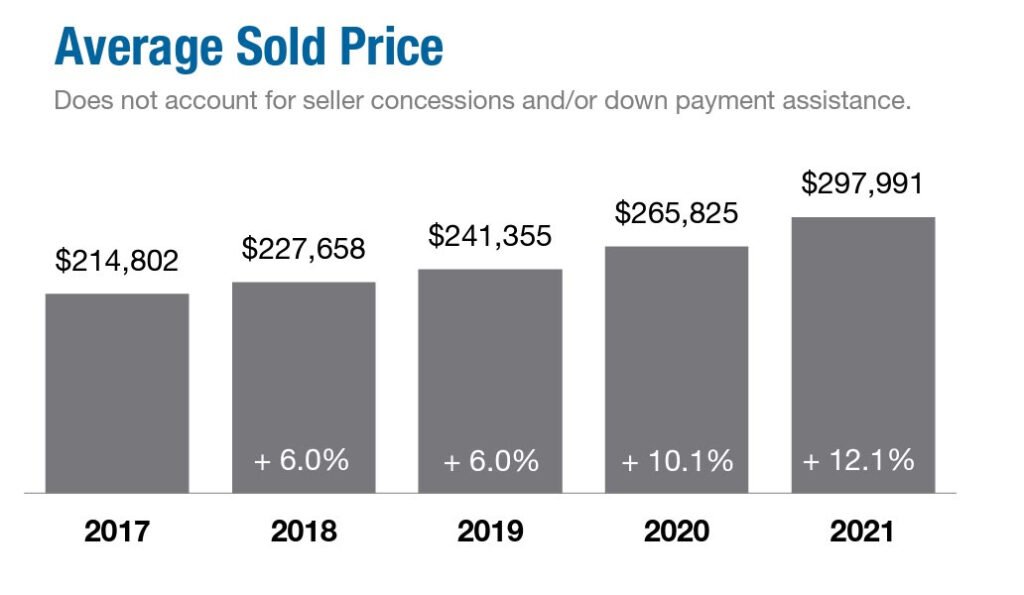 Pickerington, London, and Blacklick scored price increases of 25.9%, 25.5%, and 23.6%, respectively. Home values in Downtown Columbus and in Grandview Heights only rose by 5.9% and 4.5%.
2021 was also the first year ever that the Sold Price was higher than the List Price of a property. 
Trends to Watch in Early 2022
We see a new sense of urgency with both buyers and sellers.
​Buyers have seen interest rates rise close to 4% in the past 3 weeks. They are eager to find a new home before rates go up even more.
Sellers see an opportunity to cash in on the highest home values in a generation. Anticipating a slower value appreciation, many sellers decided to list their home early this year.
Don't wait if you are planning on selling this year. I can still get you on my listing calendar for February or March.
Call or Text me NOW at (614) 975-9650!
Columbus Housing Charts – Always Up-to-Date
We are updating housing data every week. You can find all the charts on my website. Just click the buttons below!
Monthly Housing Stats
Weekly Market Updates
Housing Stats for December 2021
Here's a summary of home sales data for December 2021 as reported by the Columbus Association of Realtors:
Closed Transactions – 2,897 –  UP by 6.7%
Inventory – 2,121 – UP by 3.5%
New Listings – 1,890 – UP by 3.5%
Days on Market – 18 – DOWN by 18.2%
Average Sales Price – $291,259 – UP by 6.3%
Average Price / Sqft – $1​6​​​4.66 – UP by 10.7%
Go to Columbus Realtors to see the full report.
Are You Planning on Buying or Selling in 2022?
Call or Text me NOW at (614) 975-9650!